How Do You Do a Wedding Theme?
Knowing the standard dress code will get you through most weddings. But how do you do a wedding theme and look great?
The answer is mostly "go with the flow". Guests are usually not too demanding, because the planners behind the theme know that everyone needs to be able to put together an outfit with reasonable ease. So if they ask you to wear a cowboy hat, borrow one or buy a cheaper version of the costume (or use it as an excuse to add a really nice hat to your closet!) .
A few of the more common themed weddings include:
Non-western Traditions
Beach Weddings
Boat Weddings
Rustic Weddings
Cowboy or Country Weddings
Costume Weddings
Non-Western Traditions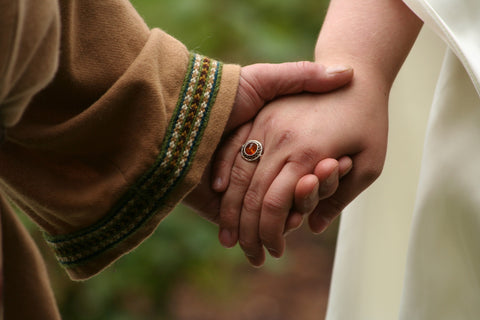 This is typical when the bride or groom (or both) is from a non-Western family. Depending on the tradition being discussed, it can be anything from Sherwanis to kimonos to kilts. As a guest, you will not usually attend. If you wear a good suit, then it will be understood to be culturally equivalent to you and appropriate for the situation.
Beach Weddings
These dress standards may vary, but you are usually best paired with a lightweight linen suit or jacket and leather sandals or boat shoes. Ties are almost never necessary and look inappropriate on the beach. Light colors throughout the ensemble are traditional for beach weddings.
Boat Weddings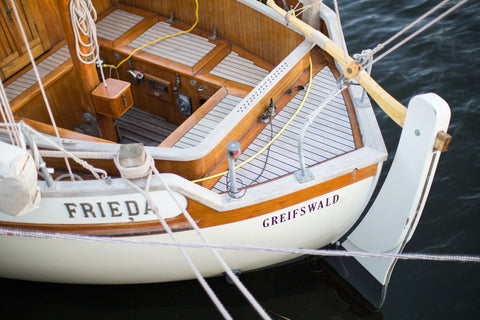 Weddings on luxury yachts are usually formal or semi-formal events. If this is not the case, khakis and a navy blazer with brass buttons are traditional and are recommended with quality boat shoes.
Rustic Weddings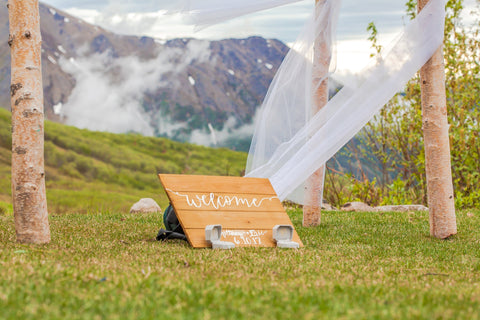 Campsites and farmhouses are where the heavier wools are produced, especially the thick tweeds that are traditional in English country dress. Depending on the formal occasion wear a suit or unbeatable pants and jacket, which can be paired with formal boots or sturdy leather shoes.
Cowboy or Country Wedding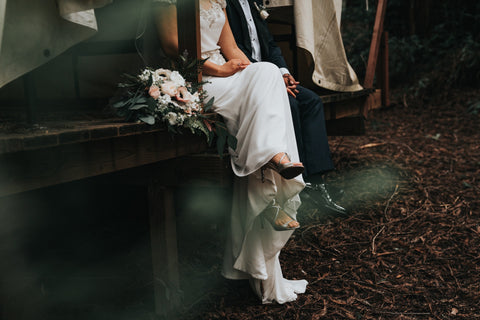 We're talking about a great American tradition, and it's usually fun. Wear blue jeans, a western-style shirt (a fine shirt with decorative embroidery is perfect for a wedding) and good quality men's cowboy boots (if you have them). If you don't, any leather formal shoe will do. Pointed toes and bold grain or embossed patterns are ideal, as they resemble Western boot styles. Don't forget the cowboy or cavalry hat.
Costume Wedding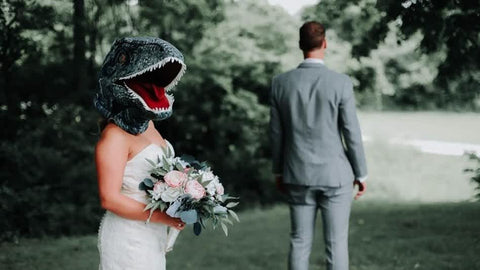 How do you do a wedding theme related to the happy couple's favorite movie, TV show or historical period? Colorful costumes! These can be anything from Renaissance fair costumes to zombie makeup to Star Wars masks, depending on the person catering the wedding. If cost is a real issue, talk to the venue privately. You will usually end up making some sort of compromise Most people who plan such esoteric things are prepared to help their guests.
Choose a theme that you both enjoy, one that highlights your personalities or common interests. Choose a theme that will make your heart smile when you look back on it on your wedding anniversary many months from now. Follow this guide and soon, you will be able to tackle the question of how to choose a wedding theme.